Groundbreaking talent show Avastars travels to the Middle East after the Netherlands
December 10, 2022
With the first series yet to be aired in the Netherlands, Talpa's new, groundbreaking talent show Avastars has already been commissioned by MBC GROUP.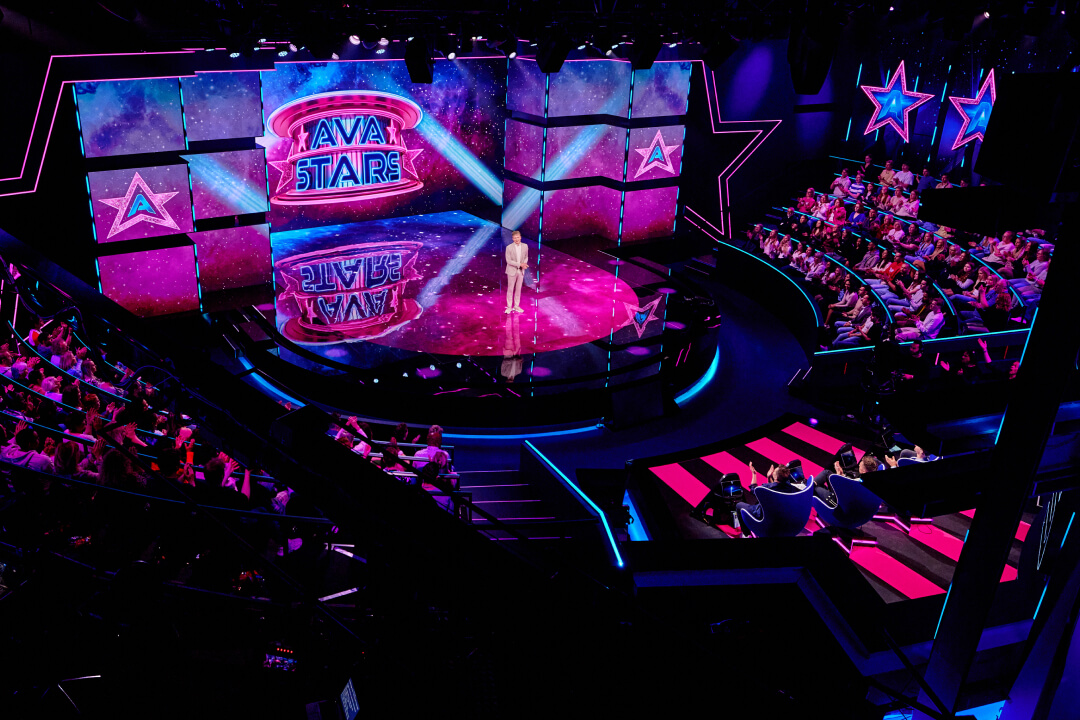 It's the first pre-sale of the show, which is set to launch in the Netherlands in April 2022 on SBS6. For the Middle East, the show will be produced by Talpa's brand-new partner, Blue Engine Studios. Avastars will air on MBC channels and its OTT platform Shahid.
On the revolutionary new talent show Avastars, two top talents – an incredible dancer and an outstanding singer – will be combined into one virtual super talent: an AvaSTAR. The singer is responsible for the singing, talking and facial expressions, and the dancer is responsible for the movements of the head and the body. Together, they perform as one – live, on stage. Thanks to the latest state-of-the-art technology, Avastars can not only sing and dance very well, but they can also do almost everything a human body can do. They can play an instrument, interact with real musicians, walk the stairs, perform a duet with a real singer or with another avastar, and so much more. The Avastar technical team is currently working on improving the Avastar's facial expressions, enabling them to show real emotions. Avastars is produced in such a way that all technology can be packed up and ready to travel.
Talpa's Sebastian van Barneveld, director international sales: "I am thrilled that the Middle East is the first region to embrace this innovative and groundbreaking format that we so strongly believe in".
MBC GROUP's Group Director of TV, Ali Jaber stated: "Here at MBC, we are always looking for innovative and groundbreaking TV formats to bring to the Middle East and North Africa [MENA] region, and Talpa's 'Avastars' fits the bill. We look forward to working with Talpa and Blue Engine Studios on the Arab version for MBC's channels – the first format deal to be signed outside the Netherlands." The Middle Eastern and North African market consolidates 22 territories, of which some of the key media markets are Saudi Arabia, the United Arab Emirates, Egypt and Morocco.
Avastars is produced by Talpa Entertainment Productions and distributed by Talpa Distribution.
About Talpa
Talpa is a global content house for non-scripted formats based in the Netherlands and founded by John de Mol. The company empowers creativity to produce next-level content that connects people within their homes and around the world. Talpa holds exclusive access rights to premium broadcast and streaming channels in the Netherlands and Germany and has proven to be a successful breeding ground for content creation since the dawn of the industry. Many of today's evergreen entertainment brands originated at Talpa and are now blueprints for the international market.