Talpa's The Quiz with Balls turns Dutch TV Saturday upside down
July 03, 2023
With each gigantic ball that came rolling down, more viewers were glued to the screen last saturday during the second episode of the summer-themed fun quiz show The Quiz with Balls.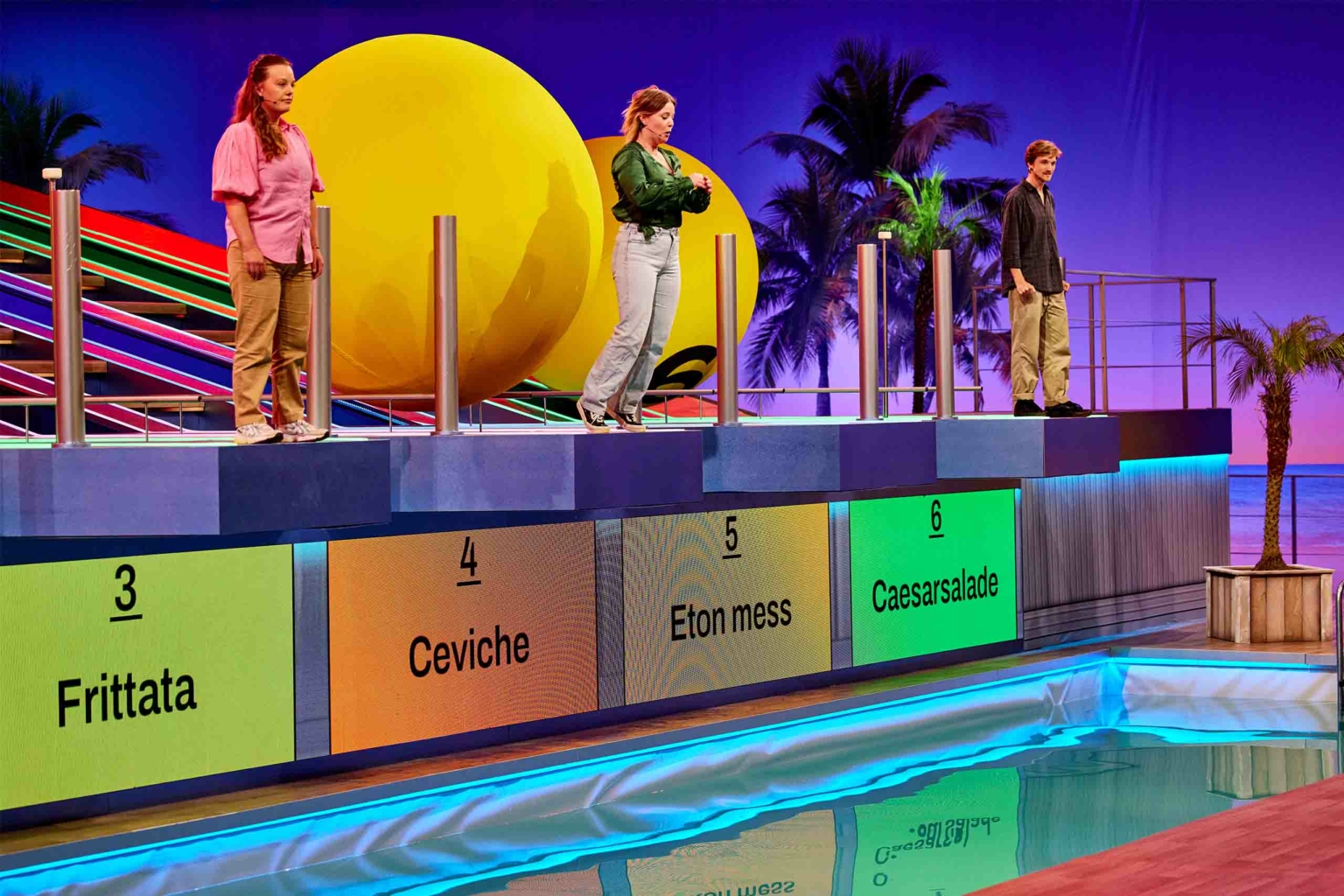 The brand-new quiz show turned the tables completely on prime time. After a promising start last week on SBS6 in The Netherlands, this Saturday ratings of the second episode sky rocketed. With an impressive 19,2% marketshare in the key demo 25-54, the show nearly doubled the channel average and became timeslot winner! The quiz was the most watched entertainment show of the evening, and ended up number 6 in the Top 10 most watched shows of the day.
About The Quiz with Balls
This fun game show features a summer-themed studio, five contestants standing on a high platform over a swimming pool, ten exciting quiz questions and six giant balls. In each episode, a team of five friends, family members or colleagues, competes for a cash prize by answering one quiz question after another. For each question, each team member chooses one of six answer options. The answer options are linked to the balls, which start to roll when all answers are given. If a player stands on a correct answer, the ball stops in time. If not, the ball will mercilessly knock the player into the pool. Each question has as many correct answers as the number of players left on the platform. In the case of question 1, that means five correct answers and one wrong answer. With each player falling into the pool, a wrong answer is added to the six answer options of the next question. For each team, the key is to stay as complete as possible for as long as possible since the tenth and final question is worth 25.000 euros. The Quiz with Balls is a fun, play-along game for the whole family.