Dutch hit show Hunting Season travels to Lithuania
December 10, 2022
John de Mol's Talpa has sold its heart-racing adventure game show Hunting Season to Lithuanian OTT Platform Telia.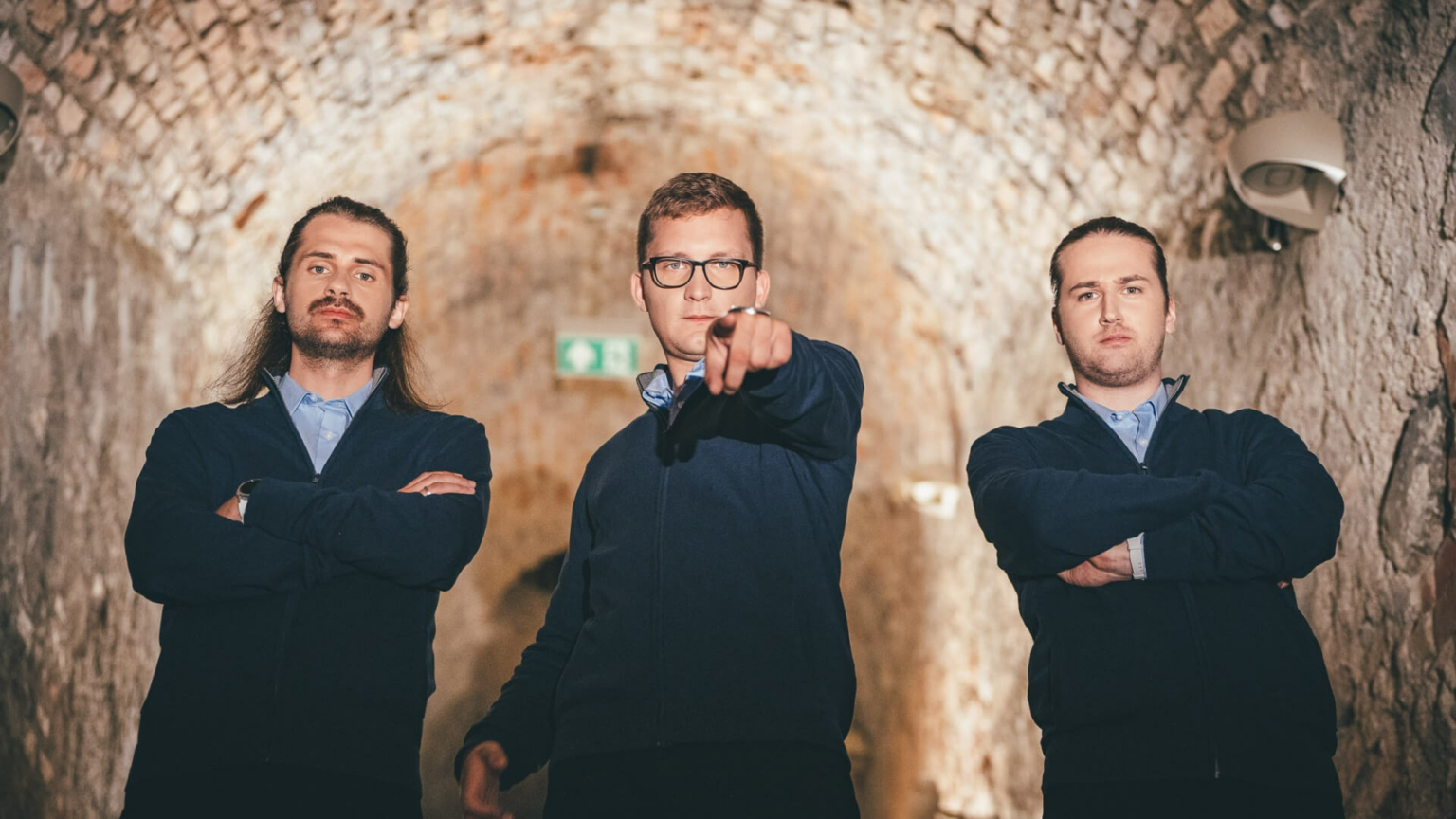 After The Netherlands and Poland, Lithuania is the third country to pick up the format. Ten 35-minute episodes will be produced by Talpa Entertainment Productions in cooperation with Talpa's partner in the region, ELITAZ Group. Hunting Season is based on the most successful and most awarded YouTube series in the Netherlands. A second season is currently on air in the Netherlands on SBS6 and is turning out to be an even bigger success than the first season, with an average market share of over 30% in the key demo 20-49 which is three times the slot average. The show will be launched on Telia in October this year.
Gediminas Jaunius, founder of the creative house ELITAZ, expressed his excitement over the news: "Partnering on this project with two major international media players, Talpa and Telia, is a testament to Elitaz's continuous efforts to build the best content brands in the region with the best parties."
Head of TV Business Lithuania, Vitalija Kibilde, stated: "Telia TV is further developing its strategy for original content with, as a next step, the acquisition of a well appreciated and successful Talpa franchise. We strive for the best quality and engaging content, and we hope that Hunting Season will be the key product in the launch of our OTT service. We are happy to start a new partnership with Talpa and continue our successful collaboration with ELITAZ."
Talpa's Sebastian van Barneveld, director international sales, added: "Elitaz is a highly skilled frontrunner in the region and the ideal partner to make this show a huge success on Telia's unique platform." 
About Hunting Season
In each episode, a duo of celebrities must flee from a team of three prison guards. These guards have one goal: to catch the fugitives within four hours. The fugitives get a 20-minute head start and must wear a transmitter that sends a GPS coordinate to the hunters every 10 minutes. They have been given the opportunity to arrange an escape vehicle from prison and one means of transportation for the road. While the hunting team is provided with various tools to track the fugitives from their spy van, the fugitives have nothing: no phone and no cash. On top of that, blending in is not so easy when you're wearing a bright-orange prisoner jumpsuit… The fugitives may not remain in the same vehicle for more than 20 minutes at a time and they can only enter public buildings, such as a train station or parking garage. They win the game if they stay out of the Hunters' reach for exactly four hours. However, if the guards catch them before the time is up, it's game over. The show is recorded in the real world, in real-time, with real bystanders – absolutely anything can happen. It's an exciting cat-and-mouse game that will keep viewers on the edge of their seats.
Hunting Season is the Netherlands' best-performing Saturday night show for the 8.30-9.30 PM prime time slot in 10 years. The show does particularly well with a young target group, with a 33% market share in the 18-44 group and skyrocketing numbers in delayed viewing, with a whopping 55% of young viewers (20-34) watching the show on demand.
Hunting Season is a format created by StukTV and Talpa Concepts and distributed by Talpa Distribution.
About ELITAZ
ELITAZ Creative House has been the market leader in events and television production for more than 17 years. The prominent team of professionals, led by Executive Producer Gediminas Jaunius, specializes in producing TV shows, unique formats and international TV projects.
The Company's creative design has helped ELITAZ become well known and appreciated in the market for high-quality TV content. ELITAZ's most significant works include international TV formats, such as The Voice of Lithuania, which has been produced in Lithuania for ten years, along with all its spin-offs, Dance Revolution, which the ELITAZ team was the first to produce in Europe, and many other international TV formats such as, I Can See Your Voice.
They organized the National Technology award, Tech Top, for eight years in a row, as well as many other special events, including the EuroBasket 2011 opening ceremony.
The ELITAZ group also houses publishing label ELITAZ MUSIC, which represents big names from the Lithuanian music scene and ELITAZ EVENTS, which specializes in exclusive private, public and corporate events.
About Telia TV
Telia TV is part of Telia Company Group services in the Baltic and Nordic markets. As a leading pay-TV provider in the Lithuanian market, Telia TV focuses on original content production and aggregation in close partnership with HBO, Discovery and other major content production studios.
About Talpa
Talpa is a global content house for non-scripted formats based in the Netherlands and founded by John de Mol. The company empowers creativity to produce next-level content that connects people within their homes and around the world. Talpa holds exclusive access rights to premium broadcast and streaming channels in the Netherlands and Germany and has proven to be a successful breeding ground for content creation since the dawn of the industry. Many of today's evergreen entertainment brands originated at Talpa and are now blueprints for the international market.