Talpa Studios and Signal.Stream combine strengths in strategic partnership
November 20, 2023
Talpa Studios has established a strategic creative partnership with Signal.Stream, a Dutch content and production house focused on the streaming market. With their years of format knowledge and an extensive global network, Talpa Studios makes an ideal partner for Signal.Stream and their global ambitions. Signal.Stream operates independently from their headquarters in Amsterdam with a team of experts deeply connected to the streamer industry and the digitally-savvy generation. The first project of this promising collaboration is No Way Back, a new adventure reality show where a group of adventurers will embark on a grueling trail through Norway's rugged nature. The show will premiere on SBS6 in the Netherlands on January 7, 2024.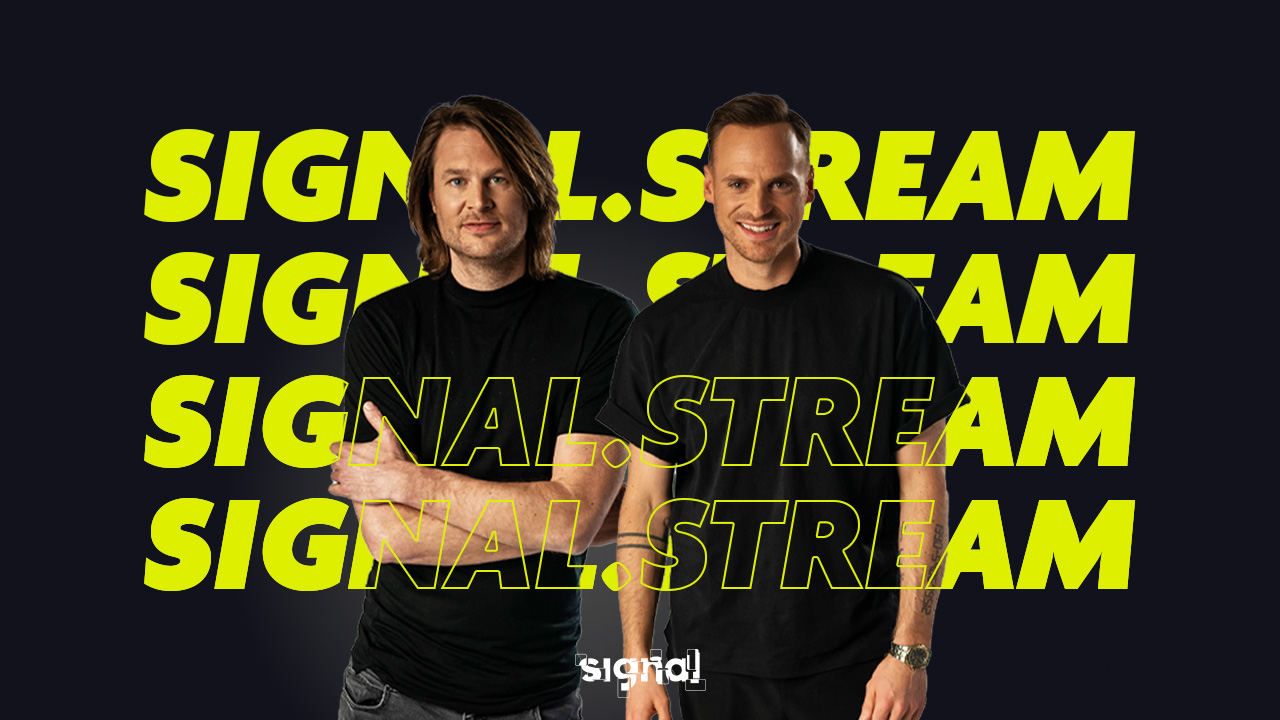 Signal.Stream is pioneering the streaming industry with inventive, unscripted formats for digital-native audiences. In just 18 months since its founding, they've sold multiple formats and stories to established streaming services, including their docu-series Super Lions ('Superleeuwen'), about the Moroccan football dream during the 2022 World Cup in Qatar. The co-founders, Giel de Winter and Wouter van der Pauw who previously worked on successful formats like Hunting Season and The Vault ('De Kluis'), initially crossed paths with John de Mol during their time at Talpa Network. With Talpa Studios as an accelerator and creative supporter, Signal.Stream is actively pursuing its international ambitions.
John de Mol, owner Talpa Studios: "The strength of this partnership lies in the fact that Signal.Stream knows and can reach new target audiences, while Talpa Studios brings its vast experience in format development and international distribution. I'm convinced that with this cooperation and Giel and Wouter's creativity, we can launch exciting and innovative formats."
Maarten Meijs, CEO Talpa Studios: "Exemplifying our commitment to an open creative network approach, this collaboration with Giel and Wouter brings fresh, new ideas from their backgrounds in successful formats and advertising. Together, we can develop these ideas into strong formats that can travel the world and reflect the current era."
Wouter van der Pauw, founder at Signal.Stream: "John de Mol is unprecedented in the field of format creation and production, complemented by a team of experts and a strong global network. Leveraging their network, we can introduce our fresh ideas to global audiences. The flexibility and dynamism of our collaboration will enhance our ideas, ensuring a more significant impact. We look forward to working with the creative team at Talpa Studios within this extensive partnership."
About No Way Back
The show's outcome depends on the ultimate survival dilemma: to stay behind in the wilderness… or advance further on the trail. Guided by a well-known former Special Forces member, 16 fearless adventurers will embark on a grueling 12-day-long trail in Norway's rugged nature… with no less than 100.000 euros at stake! The trail is divided into several stages that become more difficult along the way. Under extremely harsh conditions, the adventurers face the most adrenaline-charged challenges. Each stage ends in a survival camp. Here, the contestants are given the dilemma whether to stay or continue the journey. If no one voluntarily chooses to stay behind, a vote is taken. Each camp is worth money: the four camps together are worth 50.000 euros. If you stay until the last day, you win the amount that a camp is worth… but life in the camps is extremely tough. Completing the journey is worth more: 50.000 euros. But if no one reaches the finish in time, that amount is divided among the remaining adventurers in the camps – if they haven't given up yet, that is. Who goes forward, taking destiny into their own hands? And who stays behind, hoping the others fail? On this show, anything is possible, but one thing is certain: once you've made a choice, there's No Way Back.