Talpa's The Tribute – Battle of the Bands 2nd season ends with a big bang and SBS6 announces 3rd season
February 13, 2023
It was a great weekend for the nostalgic, feel-good music competition The Tribute – Battle of the Bands, as it scored impressive numbers for the second season's finale.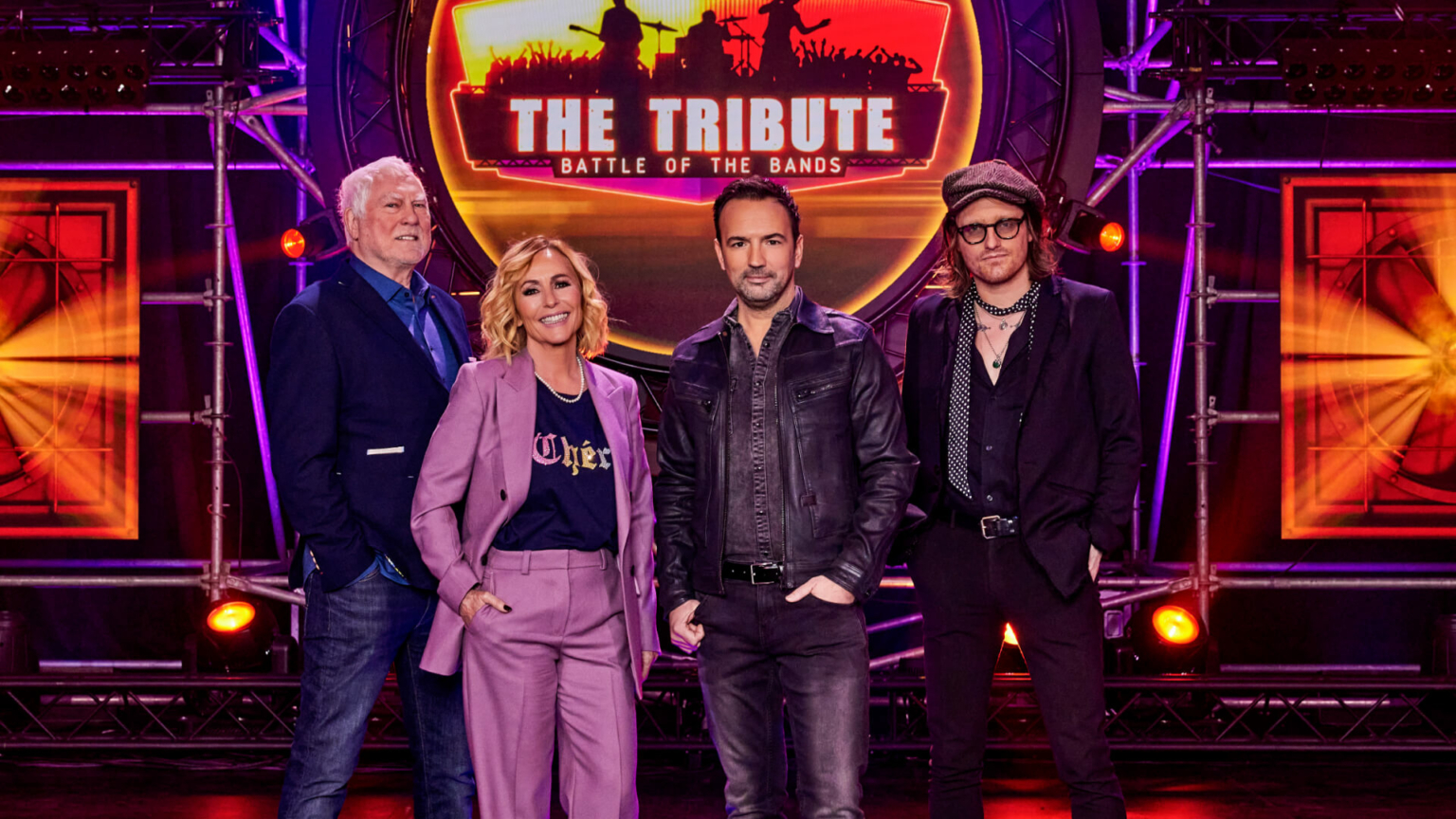 The series was a big success for SBS6 – it concluded with a market share of 19.1% in the key demo (25-59) and 1.3 million viewers. Plus, the three live tribute concerts in one of the biggest concert halls in the country, where the best bands get to perform, are all completely sold out. SBS6 recently announced it would recommission the show for a third season.
The entire second season realized an impressive average market share of 15% in the key demo, despite heavy competition in the 8PM timeslot. Compared to the first season this was a 35% increase. The show was also popular for delayed viewing, with an average of 24% of the viewers (25-59) watching later, on demand.
The show features 11 tribute bands giving their all as they try to recreate their favourite band's hits. Each band must try to replicate the sound and voice of the original song as closely as possible. A professional jury of three will judge each performance, along with a joint fourth jury member that's comprised of 100 music experts whose average score counts as one. They give an individual grade, displaying their average on The Stairway to Heaven. The greener the stairway, the higher the grade. This creates a ranking of the bands, and the band that comes in last has to leave the competition. The finale starts with six bands. At the halfway point of the finale, the four bands left all win a unique prize that money can't buy: they'll get to perform at a sold-out tribute concert in one of the biggest concert halls in the Netherlands. The only question is: who, as the winner of the finale, will get to be on stage the longest and perform the most songs? Who is the best tribute band? The Tribute – Battle of the Bands is the ultimate tribute to some of the best national and international bands around. It's a real treat for the viewers and the fans!
About Talpa
Talpa is a global content house for non-scripted formats based in the Netherlands and founded by John de Mol. The company empowers creativity to produce next-level content that connects people within their homes and around the world. Talpa holds exclusive access rights to premium broadcast and streaming channels in the Netherlands and Germany and has proven to be a successful breeding ground for content creation since the dawn of the industry. Many of today's evergreen entertainment brands originated at Talpa and are now blueprints for the international market.