Marble Mania's success continues: fourth season announced in Germany and the Netherlands
August 10, 2023
Talpa's hit show Marble Mania is coming up with a fourth season in both Germany and the Netherlands. The third season in Germany of Murmel Mania showed that the German viewers continued to be captivated by the spectacular marble races. The season scored an average market share of an impressive 14% in the 14-49 key demo, with nearly 2 million people watching the season finale. The fourth season will be broadcast by SAT.1 in 2024. The German version of the show will be produced in the Netherlands in Talpa's HUB location, by Cheerio Entertainment together with Talpa Entertainment Productions. Talpa's fun family hit show has also aired in Belgium (VTM) and France (TF1).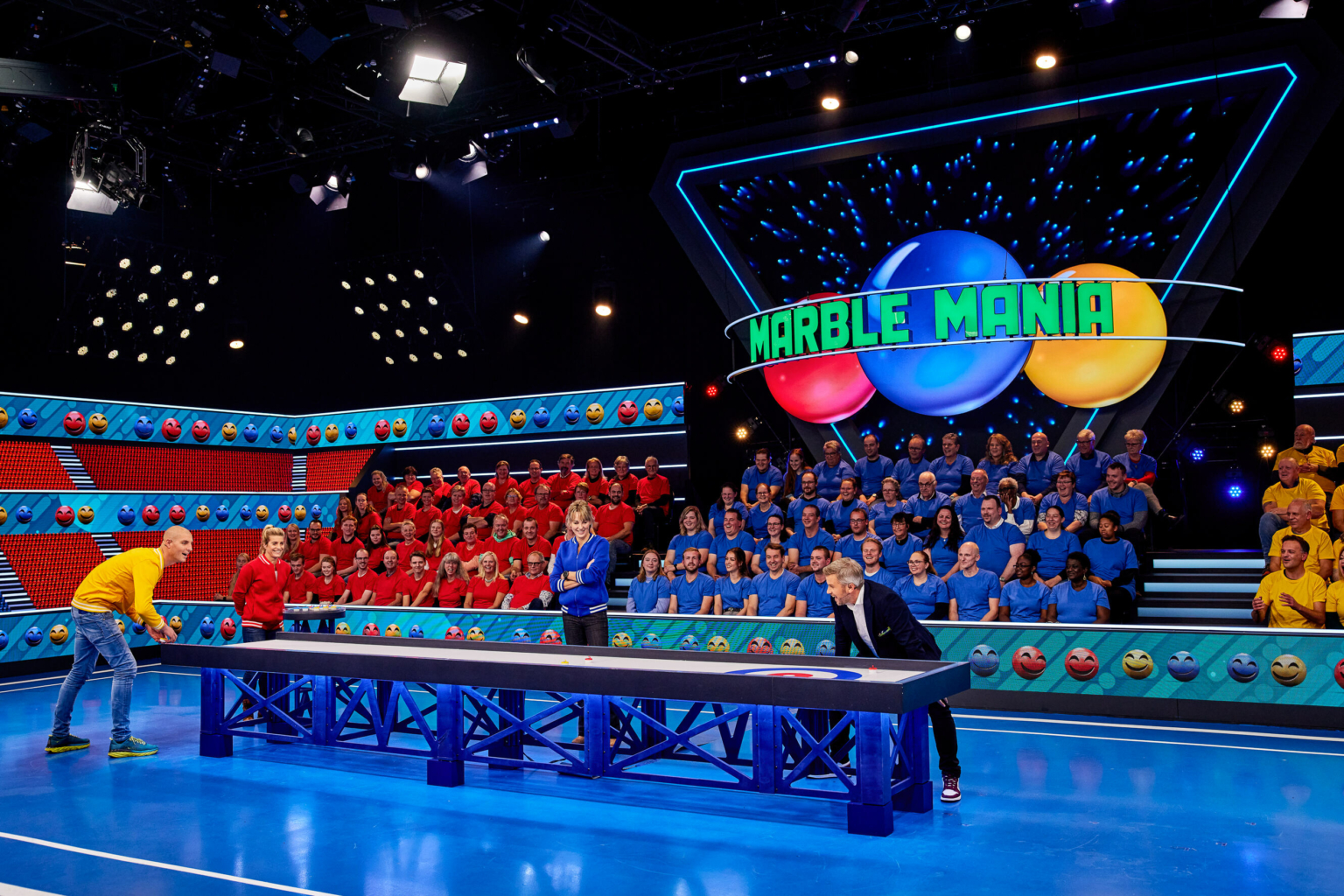 In the Netherlands, SBS6 has ordered a fourth season of Marble Mania and the show is also scheduled to air in 2024. The show's first season proved to be the biggest hit on SBS6 in five years, while the second and third season scored impressive ratings.
Sebastian van Barneveld, Talpa's Director of International Distribution: "It's wonderful to see this format maintain its established status as a proven product in both of these very important markets. In addition to that, our local HUB location makes it easy to produce top-notch valuable content and adapt Talpa's exceptional non-scripted formats, such as Marble Mania, for audiences worldwide".
About Marble Mania
On each self-contained episode of this marble racing show, three celebrities take each other on. And this time, they get to play in front of a live studio audience. Each celebrity plays with their own color marbles. Each round starts with a skill assignment, where they can influence each other's success and where the three celebrities need to prove their skills. The better they play, the more marbles they get at the start of the second game of the round: the game of luck. This marble race is all about speed, gravity…. and luck. Although, this time there's a bit more to it than just sheer luck because each contestant gets to use one so-called 'game changer' to obstruct their opponents. The celebrity whose marble crosses the finish line first, earns the most points. After three rounds, whoever's at the top of the ranking will get the most marbles to start in the finale, in which there is money to be won for a charity of their choice. With an impressive six-meter-high marble run, the finale is the most exciting and nerve-wracking round of them all.