The Floor continues to conquer the world
June 14, 2023
Captivating audiences across the borders, Talpa's exciting quiz show The Floor is moving to yet another country. Following its success and recommission in the Netherlands and major broadcast commissions in France, Spain and Romania, The Floor has now made its way to Germany.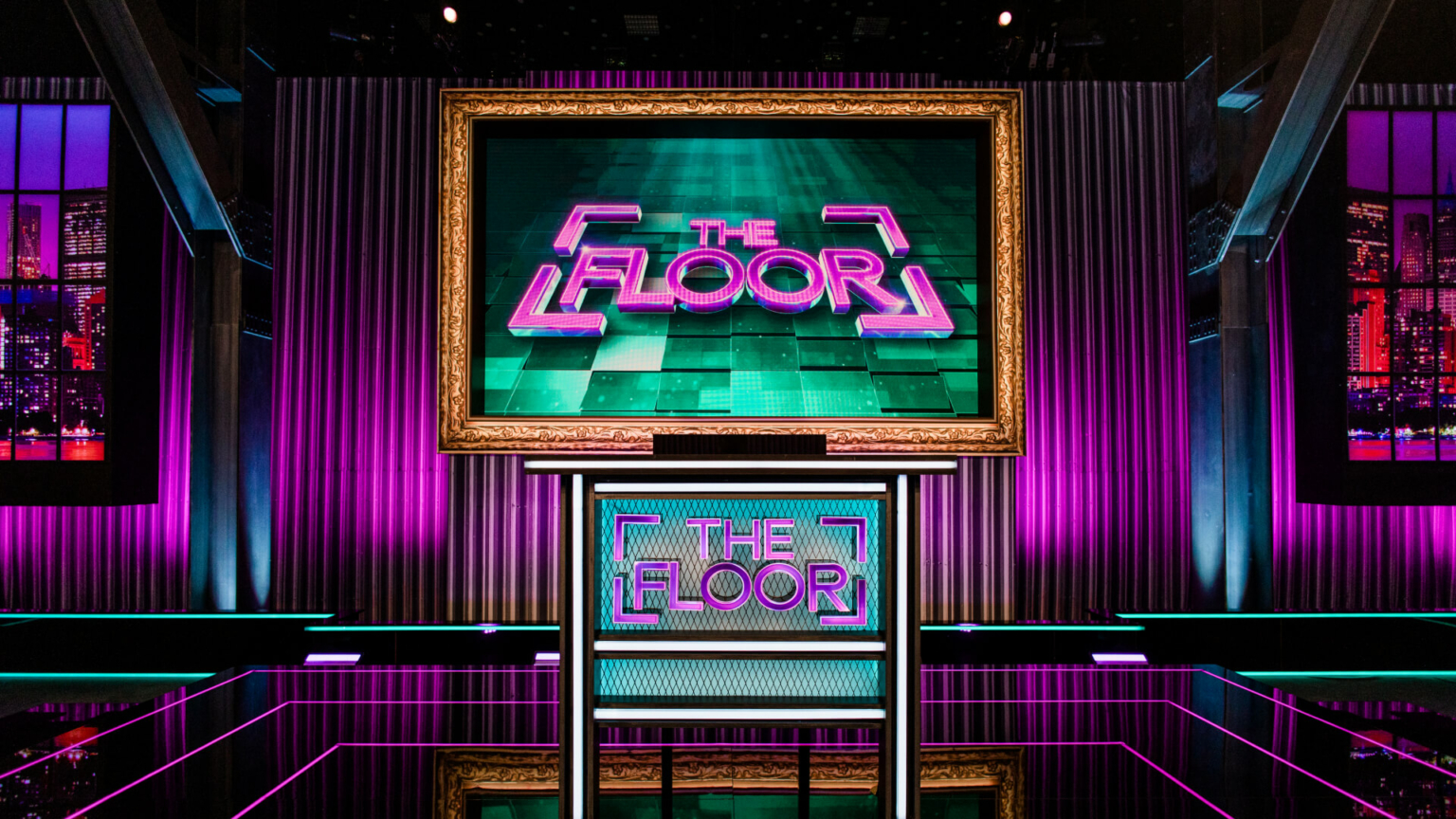 The quiz show has been commissioned by Seven.One Entertainment Group for SAT.1 and will be produced by Cheerio Entertainment, at the local hub in the Netherlands. After A Quiz for You, The Floor is the second project deriving from the partnership between Talpa and Seven.One Entertainment Group. Six weekly primetime episodes of The Floor are set to air on SAT.1 in 2024.
Talpa's owner John de Mol is thrilled: "Since its launch on RTL4 in the Netherlands in 2022, Germany is already the fifth country where this intriguing quiz show is about to reach a brand new audience. The Floor's success proves that this instantly engaging, arced gameshow is built for this day and age.'
The highly anticipated quiz show with its unique format, combines knowledge, strategy and quick thinking. The Floor's first season in the Netherlands scored impressive ratings on RTL4, with an average market share of 21% in the key demo 25-54.
Hannes Hiller, SVP Content Development ProSiebenSat.1 adds: "With The Floor, SAT.1 has secured the rights to a very special worldwide quiz format. The combination of quiz duel and strategic thinking for the players is unique."
About The Floor
In The Floor, 100 quiz fanatics face off in quiz duels on a giant LED floor divided into one hundred equal squares, each representing its own field of knowledge. The goal is to conquer the entire floor and take home a huge cash prize. The rules are simple. A random contestant challenges an adjoining opponent in a quiz duel. They play against each other in the category of the opponent's square. Categories range from 'famous athletes' to 'Hollywood actors' and from 'iconic buildings' to 'mammals'. The winner of a duel conquers his opponent's square, gaining more ground – the loser leaves the game. The further the game progresses, the more exciting the duels become and the higher the stakes. After six episodes, who will be the last person standing on The Floor, winning 100.000 euros?
About Talpa
Talpa is an independent global content house for non-scripted formats based in the Netherlands and founded by John de Mol. The company empowers creativity to produce next-level content that connects people within their homes and around the world. Talpa holds exclusive access rights to premium broadcast and streaming channels in the Netherlands and Germany and has proven to be a successful breeding ground for content creation since the dawn of the industry. Many of today's evergreen entertainment brands originated at Talpa and are now blueprints for the international market.